We are #1 Cheap Web Hosting in India with 99.99% Uptime. Whether you're a website beginner or an expert, our cheap web hosting plans offer the flexibility to choose what works best for you. 
Products
We Build Tools For the Web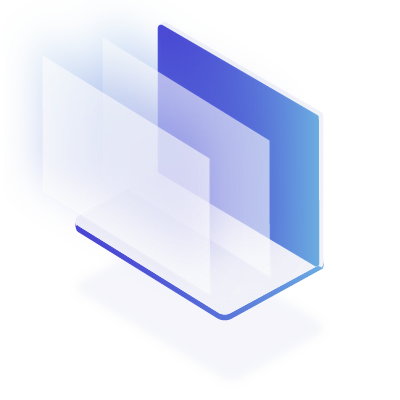 Ultimate Speed
Greater Speed of Loading Considering that all of our hosting comes with an SSD Drive.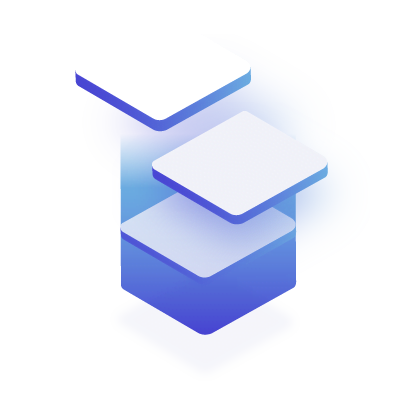 Daily Backup
Thanks to our Daily website data backups, you'll never experience data loss circumstances.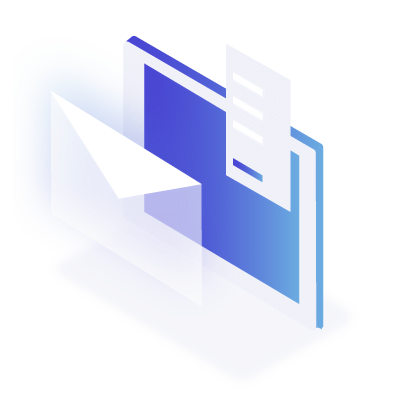 Free Migrations
We will migrate your website from another hosting provider for free.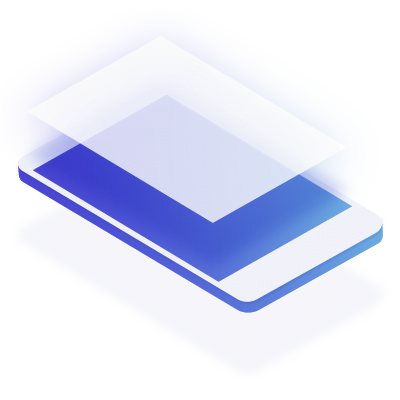 Easy Setup
You will be able to launch your website easily in a very short time. 
Using Industry Standard Technologies






Host your site with the best
A Variety Of Options To Choose From The Cheap Web Hosting Plan
Bluegeek Cheap web hosting comes in a variety of packages or tiers. The least expensive options are the basic plans. If you're just starting out and don't get a lot of traffic, they're perfect.
You can switch to a more expensive plan when your website becomes more popular. Usually, the price rise is not significant. As you upgrade your plan, you receive a larger portion of the resources, which enables your site to manage more traffic.
You may personalize your hosting with these plan choices. To get the most out of your investment, balance the costs and benefits.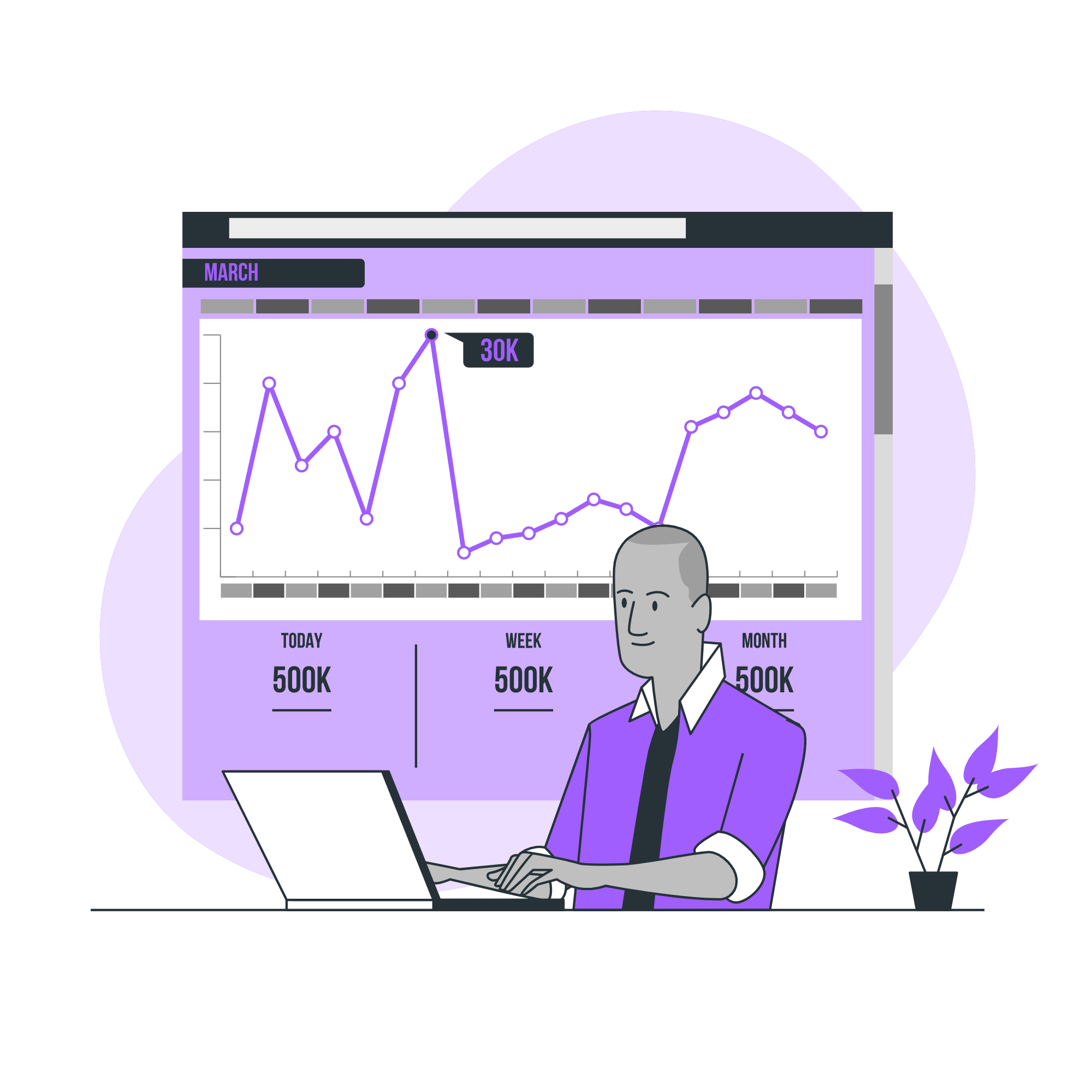 Choose The Cheapest And Best Plan For You Or Your Team
Here Are The Top Reasons To Choose Our Hosting Platform
Why Choose Our BlueGeekHosting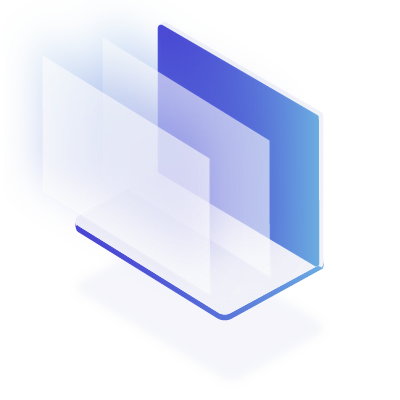 Lighting Speed
Greater Speed of Loading Considering that all of our hosting comes with an SSD Drive, we are more affordable than other web hosting companies in India.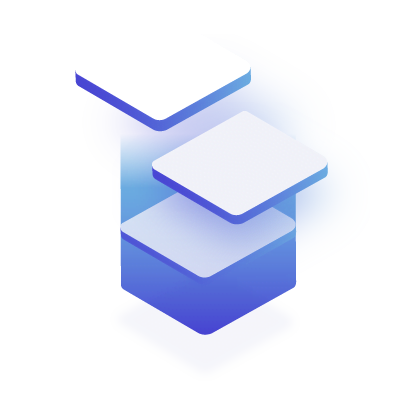 SSL Certification
All of our site hosting plans include Free SSL Certificates, although Godaddy typically charges extra for this.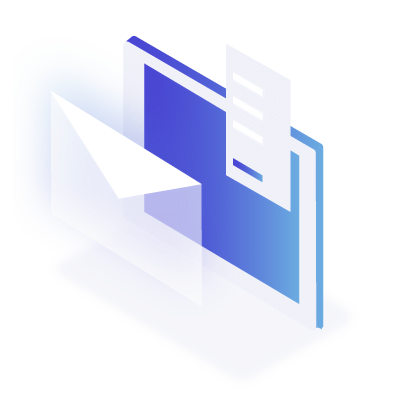 We've Got Your Back
Thanks to our monthly website data backups, you'll never experience data loss circumstances.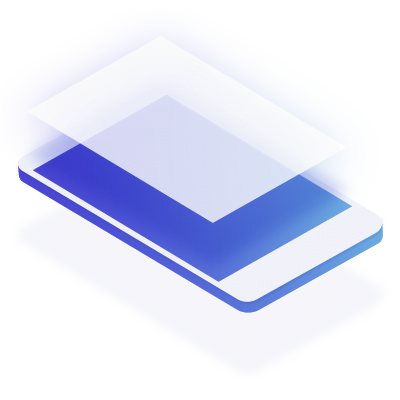 Money Back Guarantee
We provide a 30-day money-back guarantee on all of our plans. Without any worries, you can effortlessly test the service.
Host your site with the best
Minimal Technical Knowledge Necessary
You don't need to have a lot of technical expertise to use shared hosting. Without any prior understanding of databases, servers, or other hosting information, you may set up and launch your website.
Starting a website becomes less frightening by eliminating the technical component. As a business owner, you have a lot on your mind. With shared hosting, you can maintain a high-quality website while concentrating on your business.
All technical parts of keeping your website online are taken care of by the hosting firm. You don't need to employ an IT expert or figure out how to fix a server issue on your own. They maintain the server by installing updates.
Host your site with the best
Our Cheap Web Hosting Is Simple to Begin Working
Shared cheap web hosting makes it possible for your website to go live as quickly as possible. Given that shared hosting does not involve back end access, you may concentrate on front end management.
The website will be available for usage after the design is complete. With shared hosting, the procedure typically takes a day.
Beginners or website owners with minimal technological expertise or resources can profit from this. Automatic website upgrades and maintenance are typically included with shared hosting options. You don't need to be concerned each time the website requires an update or encounters a bug.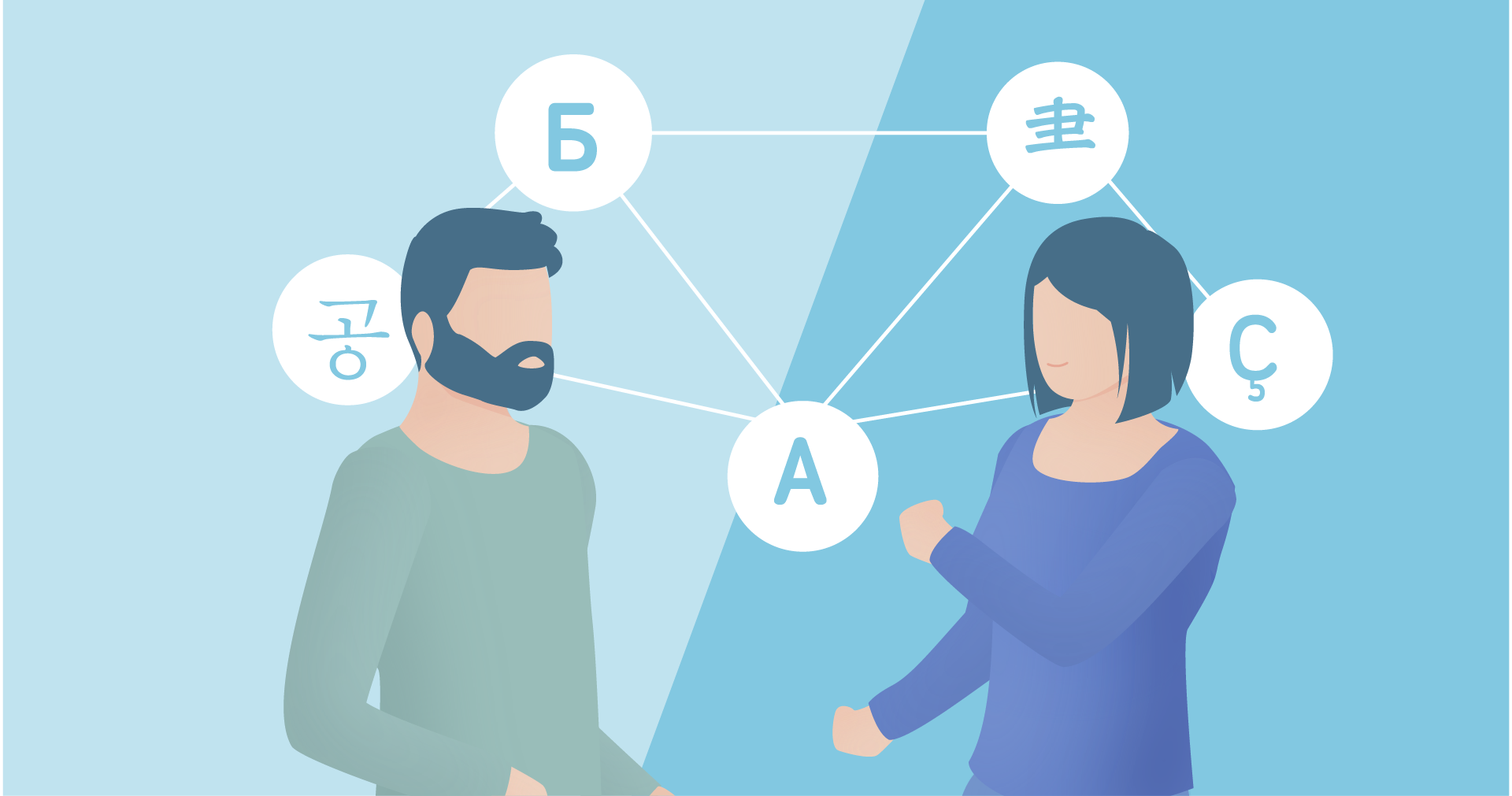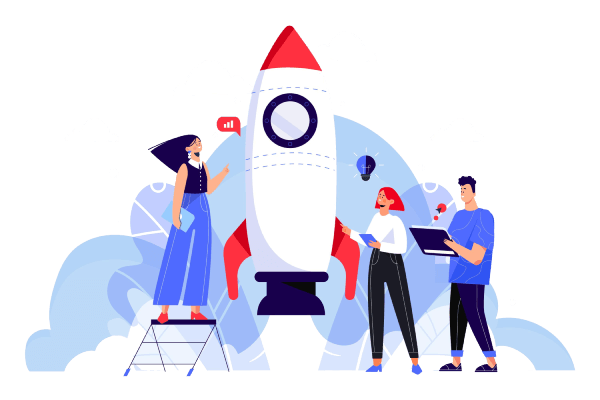 Host your site with the best
Why Is Hosting So Important?
Shared hosting is ideal for small businesses with a regional target market and modest traffic expectations. Without incurring too many costs, you can successfully manage running your business and expanding your web presence.
Shared Hosting plans from numerous hosting companies are suitable for small and medium-sized organizations. The hosting package includes elements that enable commercial operations, such as a MySQL database, 24/7 support, and an uptime guarantee.
 Frequently Asked Questions
Providing affordable shared web hosting in India. With free SSL, host numerous WordPress websites on the quickest and most powerful Linux shared hosting plans.
What Exactly Is Cheap Web Hosting?
Yes, If you already have a website, you can easily connect your current domain name to your new hosting account in a few simple steps.
For a business-owned website, we advise using web hosting plan
Shared hosting refers to a web hosting environment in which multiple websites can be hosted on a single web server. The server resources such as CPU, memory, and disc space are shared by these hosting accounts. In layman's terms, multiple hosting accounts are created on a single server and assigned to specific websites or domain names.
Startup or small business websites receive moderate traffic, requiring only a small amount of server resources to host. For example, suppose you travel by bus and must share a seat with others.
You select this option because it is less expensive than a taxi or driving your own car. As a result, it is the most cost-effective type of hosting for small and startup businesses.
s with more resources, such as a premium hosting plan or a WordPress hosting plan. You can easily start with the most economical hosting option and upgrade if necessary.
When Should I Opt For Cheap Web Hosting?
If you want to host your small business, blog, or portfolio website, you should choose a shared hosting plan.
Why Is Shared Hosting So Cheap?
A shared hosting environment is one in which resources are shared with other websites on a single shared server. Because multiple websites are hosted on a single hosting server, the cost is shared by the users.
What Can I Expect From Bluegeek's Hosting?
A Lot Of Features.
A free SSL certificate, Cloudflare protection, 100GB of bandwidth, 30GB of SSD storage, and a 30-day money-back guarantee are all included in our cheapest web hosting package for India.
24/7/365 Technical Support Accessible.
After you purchase one of our web hosting plans, our customer support team will be there to help you learn, develop, and achieve success on your own. Even if you use our most affordable hosting and domain services, we still offer knowledgeable technical support because we are a recognised web hosting company.
Cheapest Hosting With Top-Notch Support.
You can receive a trustworthy web hosting environment for a price that is difficult to surpass. When you select our shared web hosting services in India, you need not be concerned about unpleasant surprises like hidden costs or subpar service.
The Setup And Controls Are Easy.
Our hPanel's user-friendly interface makes it easy for you to move about quickly. It enables you to finish more challenging tasks more quickly, including setting up an email or FTP account. WordPress can be quickly installed using the Autoinstaller.
High Speed And Uptime Assurance.
We have numerous data centres throughout the world, which allows us to provide fast loading times and a 99.99 percent uptime guarantee for our web hosting. You will have access to free SSL certificates and sufficient server resources to deliver a good user experience and low latency, even on our most basic plan.
Resources In Abundance For A Good Start.
With our most affordable hosting in India, you can create a fully functional website thanks to 30GB of SSD storage, unlimited bandwidth, numerous PHP versions, MySQL databases, FTP support, a domain-based email account, an SSL certificate, and other sophisticated features.
What Are The Plans For Cheap Web Hosting On Bluegeek Hosting.
Our cheap Web Hosting Plans are not only cost-effective, but also packed with top-notch useful features like Lifetime Free SSL Certificates, simple WordPress Builder Tool, a free drag-and-drop website builder, Unlimited Bandwidth, Unlimited Email Addresses, Unlimited MySQL Databases, and 99.99% Server Uptime with technical chat support.
These amazing plans are a perfect match whether you are a student, a blogger, a startup or established business owner. With limitless hosting options, users can host practically any type of website, including WordPress, Opencart, PHP, HTML, and more.
Cheap Hosting Plans at Bluegeek Hosting have Unlimited Storage starting at just Rs 180 per month! You can host an unlimited number of website-related files on the server thanks to Unlimited Storage. This is quite important if your website uploads a lot of website-related data and utilizes a lot of storage.
What Distinguishes A VPS Web Server From A Shared Web Host?
If your website is fresh and does not anticipate a sharp increase in traffic, a shared web server is perfect. However, a VPS or Cloud server will be a better option for you than a shared web host if your website is more complex or huge, since it is much more tolerant to manage high traffic surges and functions better for larger websites.
When You Get A Host For Your Website, What Are You Paying For?
Your content goes here. Edit or remove this text inline or in the module Content settings. You can also style ev
One user at a time is intended for use of our home computers servers. Many people are seeing a website at once, and if you are the host of that website, it is quite likely that it will cease functioning because your home computer server is only intended to be used by one user at a time. Because of this, it is impossible to host a website from a regular computer.
You can host a website on your own by building up a more powerful computer, but this is a very difficult, expensive, and difficult operation to undertake, so it doesn't work out well.
Companies that host websites take care of this challenging chore for you. They provide you with a web hosting plan and a variety of computer-based management tools for your website. In order to store the files and software required for your website, you must borrow some or perhaps all of their computers when you purchase a web hosting service.
ery aspect of this content in the module Design settings and even apply custom CSS to this text in the module Advanced settings.
What Are The Benefits And Drawbacks Of A VPS Web Host?
If you have a larger website that is expected to receive a lot of traffic, a VPS Web Host or cloud hosting will be best for you. In comparison to a shared web host, a VPS Web host provides more storage space and greater control over the hosting environment.
Is A SSL Certificate rlRequired For Web Hosting?
SSL certificate is an abbreviation for Secure Sockets Layer certificate. SSL certificates allow websites to transition from http to https, which is much more secure. A website requires an SSL certificate to secure user data, verify website ownership, and prevent attackers from creating a fake version of your website. In a nutshell, it makes your domain more secure and appears more trustworthy to users.
What Do You Mean By A Domain Name? Is choosing The Right Domain Name So Crucial?
Many individuals are under the impression that a domain name and an email address can be used interchangeably. Using your personal email address instead of a domain name for professional purposes is neither acceptable nor professional, despite being widespread. While a domain name is comparable to your email address, it is exclusive to your website or company and is only used for business-related activities.
A good domain name that accurately describes your job has a significant impact on your visitors or clients, which is why domain names are so crucial. Therefore, it is advised to choose your domain name carefully at all times.
What Qualities Should You Search For In A Web Host?
Some crucial qualities in a web host to look for are sufficient speed, ample bandwidth, and appropriate storage features. Your website needs to load as quickly as possible because if it does, it is quite likely that visitors will not have a positive experience. When searching for a web host for your website, another factor to bear in mind is bandwidth, which quantifies the volume of data that is sent from your website to the visitors.
When searching for a web host for your website, another factor to bear in mind is bandwidth, which quantifies the volume of data that is sent from your website to the visitors. Additionally, your web server should have sufficient storage to accommodate the amount of data you utilize for your website.
What Are Some Advice For Choosing The Best Hosting Package For Your Website?
Finding a web host that not only meets all of your needs for storage space, technical assistance, speed and bandwidth, etc., but also places a high priority on customer pleasure, is advised. A top-notch customer service team is essential in a web server.
Customer happiness is our top priority at BluegeekHosting, and we make sure you have a wonderful hosting experience. We have a long history of service in this industry and a sterling track record of positive client feedback and ratings.
What Exactly Is Cloud Hosting?
A cloud hosting service is a type of clustered hosting. It is a collection of computers run by various hosting companies that offer some form of cloud hosting service. A cloud hosting service is a type of virtual private server hosting in which the VPS runs on top of a cluster of computers or the cloud rather than directly on the hardware or server. Instead of a physical computer with its own limitations, a virtual computer is created in a cloud hosting environment. 
There are no such physical constraints in cloud hosting.Because there are no physical or hardware limitations, cloud hosting works like a pool; if your website experiences a spike in traffic, it can use a larger percentage of the overall pool. Cloud hosting is ideal for websites that experience a surge in traffic.
What Are The Advantages Of Shared Hosting?
When looking for a low-cost web hosting option, this is the best option.
Low operating costs: There is no need to maintain the server. It is not permitted to store movies, music, or bulk images on a server (inode limit 100000).
SSL & Control Panel for Free: You get increased website security and a user-friendly cPanel Control Panel.
Users of Unlimited Plans must adhere to the Fair Usage Policy and Terms and Conditions.
Refund: Refunds are only available within 24 hours of purchase.
Note: The resource uses option in cPanel allows users to view the resources they have used.
What Is The Best Type Of Web Host For Your Website?
Here is a comprehensive list of the various types of web hosts, as well as the reasons why each type of web hosting is best for you!
A shared hosting service is a simple, low-cost hosting solution. It is best suited for new websites, personal blogs, or websites with no specialized needs, as well as high traffic sites.
VPS Hosting is designed for websites that have outgrown shared hosting and require greater control and server resources.
The most powerful type of web host is dedicated hosting. It provides you with complete access to and control over all aspects of server administration. It is also the most costly type of web hosting.
A Cloud VPS allows you to change your hosting resources in real time. It provides maximum flexibility and is ideal for those with intermediate traffic spikes on their websites.
Managed Web Hosting is appropriate for sites that require the bandwidth and power of a VPS or dedicated server but do not need to understand or manage the technical aspects of it.
With Bluegeek's Cheap Web Hosting, What Kind Of Assistance Can I Expect?
Bluegeek's most cheap web hosting offers a Single Shared Hosting package. It is recommended for beginners who want to create a website but don't want to pay for expensive features they won't use, it's an excellent option.
How To Get The Best Hosting Experience For Your Website?
To have the best hosting experience possible, you must have the best host that offers all features and technical support in addition to its hosting platform. It must be updated to the most recent version and actively developed in order to improve your hosting experience.
A great backup and database, in addition to all other features, forms the foundation of your hosting experience. Also, a web host that provides these services at reasonable prices without sacrificing service quality would be ideal for you.
Bluegeek Hosting provides the most affordable hosting in India, as well as one of the best databases and excellent customer service.
What Exactly Is A Domain Name? Why Is A Domain Name So Important?
A bandwidth is defined as the amount of data that flows from your website to visitors in a given period of time. A lower bandwidth web host is also suitable for a new website or a personal blog. However, if you have a larger website that is likely to see a significant increase in traffic, you will require a web host with a higher bandwidth.
As a new user, you may not be able to choose how much bandwidth you will use, but as your website grows at a steady rate, you will gain a better understanding of this.
What Is The Definition Of A Dedicated Server Host? What Are The Benefits And Drawbacks Of Dedicated Server Hosting?
A dedicated server host gives you complete command of a server. It is the most powerful type of web host and is better suited for larger websites that receive a high volume of traffic. A dedicated server host gives you complete control and access to the server administration. It is significantly more expensive than a shared host. It gives you complete control over customizing your server base to meet the changing needs of your website.
However, because you can do anything on your server, you are also responsible for doing everything that needs to be done, such as keeping the software up to date, repairing and adjusting server issues and conflicts, which is done by the host in a shared server.
What Are The Various Web Hosting Features To Consider When Selecting A Web Host For Your Website?
The most important feature to look for in a web host is speed, as it is critical for your website to load as quickly as possible. Visitors will have a negative experience and may not return if your website takes too long to load. The bandwidth is another critical feature to look for in a web host. Bandwidth is a measurement of the quantity of data that goes from your website to users.
Another important feature to look for in a web host is scalability. It indicates whether your host can handle both steady and slow growth as well as a sudden spike in traffic. Finally, you must find a hosting company that provides good customer support because problems are bound to arise, and that is when customer support comes in handy.
What If My Website Requires More Advanced Hosting?
If your website or needs outgrows shared web hosting, you can upgrade to more superior hosting at any time, including VPS Hosting, Business Hosting, and Cloud Hosting.
How Does A Web Hosting Server Function?
A web host is a physical or virtual computer or cluster of computers that runs a website. It's a much more powerful computer than the ones you're used to using at home. A web hosting server gives you an operating system and allows you to run a website on your computer.
What Are The Various Types Of Web Hosting?
There are various types of Web Hosts, each of which is appropriate for a specific type of website.
Shared hosting is the most common and least expensive option. Several customers share the same web hosting server in shared web hosting. When you use a shared web host for your website, you basically share a server with several other people.
A dedicated server host is another type of Web hosting. Because you are the sole user of an entire server, you have complete control over it. It is significantly more expensive and better suited for larger websites.
VPS and Cloud Hosting are two other types of Web hosting.Both of these are more unconventional modes of web hosting that are becoming increasingly popular as they work better for sites that grow over time.
What Are The Benefits And Drawbacks Of Using A Shared Web Host?
You share a server with other websites when you use a shared web host. All of those websites are run from different accounts on a shared server, and all of their data is saved on the same disc. It is the most common type of Web hosting and also the least expensive, making it ideal for those who are setting up a new website, personal blogs, or who do not anticipate a sudden high spike in traffic on their website. 
The inability to control and customize the hosting environment is a significant disadvantage of using a shared web host.
What Does Bandwidth Mean? How Do You Pick The Best Strategy For Your Website?
The amount of data that travels from your website to visitors in a certain amount of time is considered to be measured by a bandwidth. A web server with less bandwidth is also suitable for a new website or a personal blog. However, you would require a web host that provides you with a bigger bandwidth if you have a larger website that is anticipated to experience a significant increase in traffic.
It is extremely likely that you will not be able to decide as a new user how much bandwidth you will actually use, but later, as your website expands steadily, you will have a better understanding of this.